Outdoor boards. For daily use in the exterior.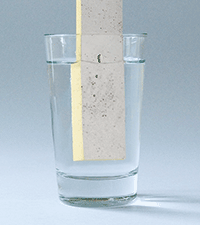 Objects in the garden are often subjected to extreme weather. With the Outdoor board of imi we have developed an extremely robust and resilient product. The Outdoor board with the original imi surface is the perfect original imitation for exterior. As a modern composite material the Outdoor boards from imi are much lighter and easier to process compared to the original construction materials. Garden furniture, objects and walls can be produced and improved with these Outdoor boards. Set new accents in garden design.
The product is ecologically harmless.
The standard board in 21 mm comprises of a 20 mm PUR-core board.
Product description and benefits
Application examples gallery
| Large format | Maximum format |
| --- | --- |
| | |
| Decor-no. Description | Article-No. | Thickness in mm | Weight per sqm | Dimensions in mm |
| --- | --- | --- | --- | --- |
| 120E imi-beton smooth formwork grey Outdoor | | | | |
| 121E imi-beton smooth formwork anthracite Outdoor | | | | |
| 122E imi-beton timber formwork Outdoor | | | | |
| 223E imi-beton vintage light Outdoor | | | | |
| 224E imi-beton vintage standard Outdoor | | | | |
| 226E imi-beton vintage anthracite Outdoor | | | | |
| 120E imi-beton smooth formwork grey Outdoor | | | | |
| 121E imi-beton smooth formwork anthracite Outdoor | | | | |
| 122E imi-beton timber formwork Outdoor | | | | |
| 223E imi-beton vintage light Outdoor | | | | |
| 224E imi-beton vintage standard Outdoor | | | | |
| 226E imi-beton vintage anthracite Outdoor | | | | |