imi - market leader for imitation

imi offers solutions for...
Short times to delivery and consistent quality, even at high volumes, is our target in the production of our composites with designed surfaces.

Composite materials with designed surfaces.
IMI offers architects, interior designers and carpenters surfaces in concrete, rust, old wood, stone, metal and asphalt looks that are very suitable for design of walls, ceilings, floors or professional furniture and interior design. This is possible without requiring any consideration of the build, structural engineering, function or use. Give your creative ideas free rein without compromises.

Concrete, rust, old wood, metal and asphalt for direct processing by the carpenter.
These material boards with surfaces that can be barely differentiated from the original are to be processed with conventional carpentry tools.
The imi materials are particularly suitable for trade fair and shop construction, as well as for the demanding object and private area. Where the original construction materials cannot be used, or only with great effort, we offer solutions for distinctive looks and many versions.
imi-beton - patented composite material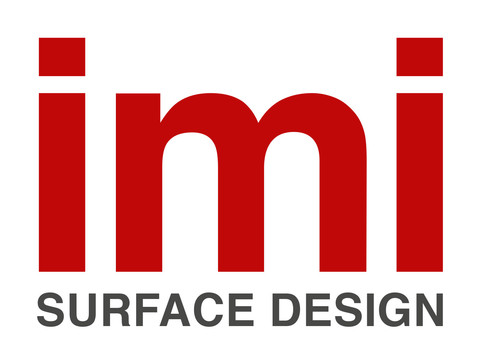 Headquartered in Wettringen, Klein-Haddorf, since 1947, the company has consistently developed into a special operation for objects, furnishings and furniture. Modern machinery and the correspondingly trained specialists warrant timely performance with high craftsmanship.
In 2000, the company first presented a new innovative coating procedure for surfaces: imi-beton. Over the course of the years, the patented procedure was developed further and the product range increased. Since 2007, unique versions of imi Products have been produced every day in the Bilk production site, securely packed and arranged for shipping around the globe.
High-quality object developments and extraordinary living ideas are produced in close cooperation with planners and architects. imi-products are found in trade fair and shop construction, in kitchens and bathrooms, hotels and restaurants and everywhere where quality and innovation create a new living feeling. imi-beton is in high demand in ship construction or for gardens and parks as well, since it is a resilient light-weight composite material. From small details such as profiles or logos, to complete facades, imi-beton characterises the distinctive look of every object. High-quality one-of-a-kind pieces in the furniture area set visual accents and add a perfect harmony to every overall concept.
Sketches, 3D-illustrations, material and colour patterns enable any architect and planner to plan his dream to the latest detail and then have it performed precisely.
WOODMAN is a distributor of imi products in Portugal