Floor boards with concrete, precious rust or asphalt look.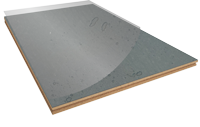 Floor boards
imi provides suitable solutions for different requirements with its floor boards. Large-sized boards with circumferential slot on 19 mm MDF boards:
Standard size 2.600 x 1.010 mm up to 3.400 x 1.300 mm.
Firmly glued together or reversible with screwed T-spring.
Exclusive surface design with high value of benefit.
Natural surface by high-quality materials.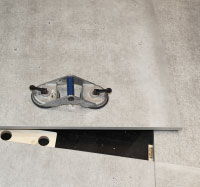 Double floor system
Even as a double floor system with standard format 1.000 x 1.000 mm, other formats are also possible.
Product description and benefits
Application examples gallery